119 on Georges Bed & Breakfast (Napier) Likes SMART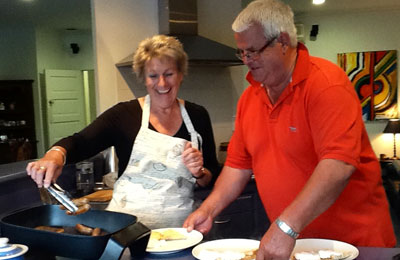 We have been with True NZ Guides and SMART since their outset and have been absolutely delighted with all aspects.
The SMART system is indeed VERY smart, clear, concise and easy to follow but when I have had any queries (usually my problems not theirs!!) Mike & his team has always responded promptly, explaining all in an extremely knowledgeable, clear and patient manner.
The channel manager feature is just brilliant, avoiding those ghastly double-booking moments and being painless to convert to while the Booking and Guest Management features are excellent. We particularly like that the Invoicing and Credit card payment aspects which produce a very professional and polished experience for guests, which we consider most important, particularly in a small business.
Being one who is not naturally 'computer savvy' I was initially a little anxious and apprehensive with a new system to get familiar with, but have found SMART very user friendly and the user Manual is amazing (unlike many User Manuals!) insofar as it is clear and very easy to follow. Extremely thorough covering all scenarios and setting out clearly how to address a particular situation.
The monthly newsletters are something we look forward to – interesting, informative and demonstrating that TrueNZ is certainly up with the play in all aspects of the industry.
Thank you True NZ and SMART for the fantastic service, support and communication these past years and I strongly recommend to anyone, who is serious about their business, to get in touch with you smartly!!!
Wendy & Peter, 119 on Georges B&B, Napier.
www.119ongeorges.co.nz